Has the time come for you to sell your property? Is this the first property you have sold? If so, do not panic. It might seem incredibly complicated, but it can be straightforward if you work with the right estate agent. 
But the question everyone asks is, how do I find the right estate agents? The quick answer is to ask family and friends for recommendations; personal recommendations can be more beneficial than anything else. Another way to find the right estate agent is by comparing the estate agents you have come across, how quickly they sell properties and how close they come to the asking price. 
Having operated a professional estate agent's office in Swindon for several years, the team here at Miles Byron have pulled together this article explaining the best way to find an estate agent to help sell your property or to help you buy a new home. If, once you have read our article, you have any questions or queries, please do not hesitate to give us a call. We are always more than happy to help in any way we can.
Select A Shortlist Of Estate Agents
Finding the perfect estate agent to work with might seem daunting, but try not to worry; there are several ways you can find the right one for you and your specific needs. One of the best ways we would recommend starting to decide which estate agents you would like to use is by creating a shortlist of three potential choices. 
Our team have put together a list below that you can use to help you compile a shortlist of estate agents; having a short list allows you more time to focus on a small group rather than fishing through hundreds of different estate agents. When it comes to compiling your shortlist, these are the considerations you should make; 
Have a conversation with friends and family; personal recommendations are priceless because if someone is giving you their recommendation, chances are they have worked directly with the company. 

Check if the estate agents on your shortlist have experience selling the same type of property as yours. 

Take the time to browse the estate agents' websites; how well-written are the descriptions? Do the photographs look professional? Is the listing relevant? These are all aspects of your listing you will want to be perfect. 

Do not feel like the estate agent who sold you the house is always the right choice; if they worked well with you, add them to the shortlist but do not choose them automatically. 

Speak to each potential estate agent regarding their commission rates, terms and conditions, and tie-in period. This is all information you will need to know.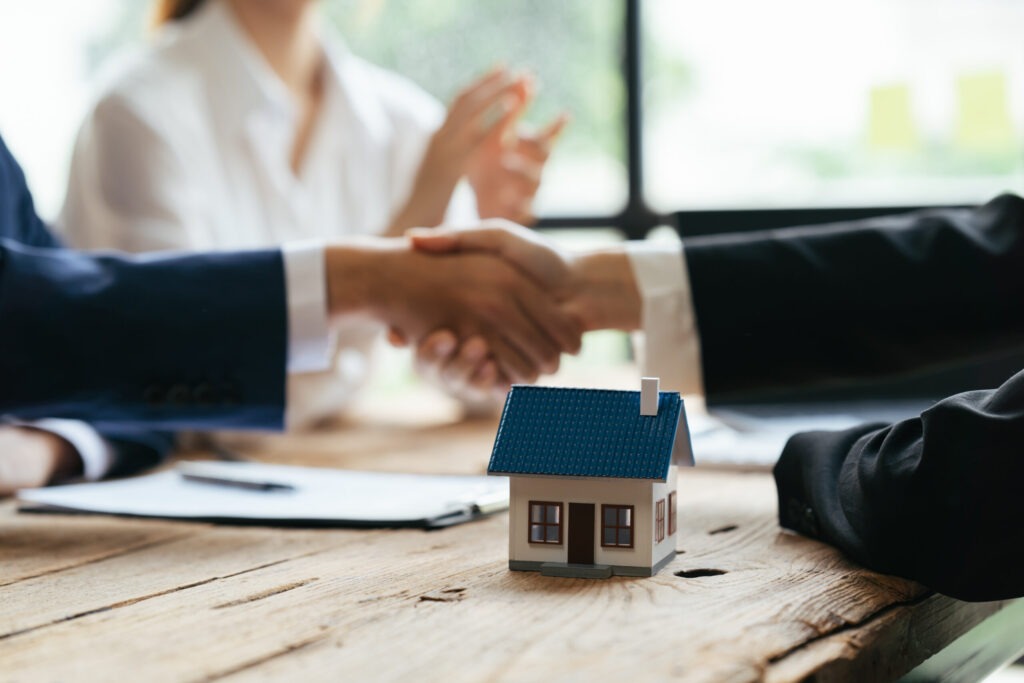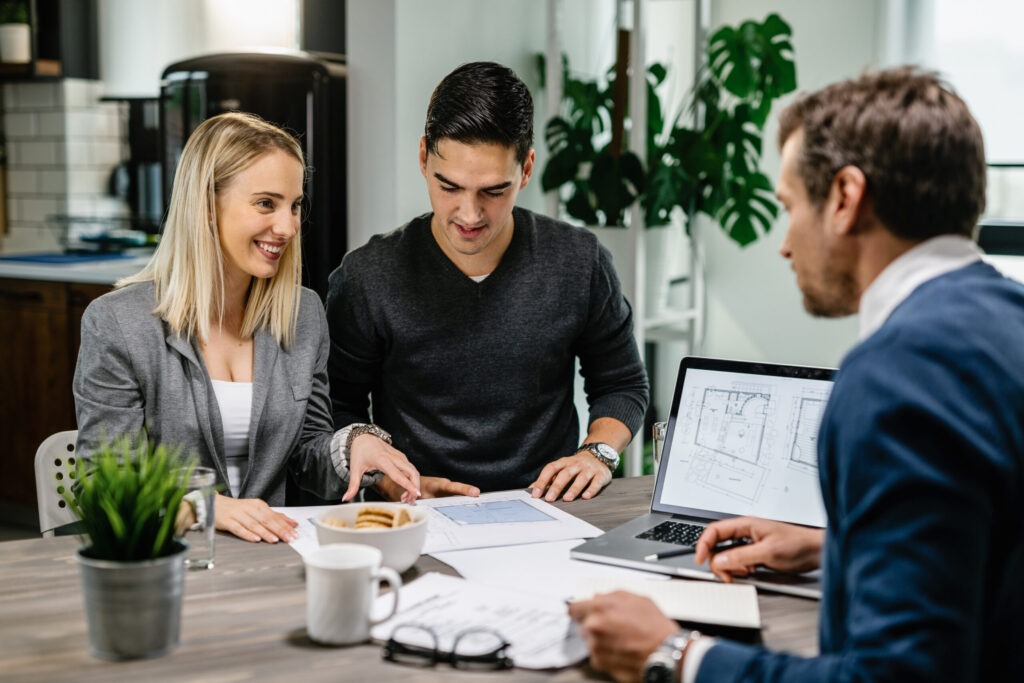 Have You Checked The Performance Of Each Estate Agent?
Once you have worked through the steps we have provided above and compiled your shortlist, it is time to check the performance of all your options. Taking the time to check each estate agent's performance levels allows you to speak to them directly, ask any questions you might have and get a general feel for each agent and the company they work for. 
Some of the main questions we would recommend you ask your shortlisted estate agents are as follows; 
Ask them what their average selling times are, as well as asking what their track record is for gaining the asking price on each home. 

Ask them to explain their reasons behind providing you with the valuation they have given you. 

Ask if they have any accreditations. 

Discuss whether the details of your property will be openly discussed with other agents in the company; it is good if estate agents openly discuss their listings in case other clients are interested. 

Do they have any plans in place should your property not sell?

What are their opening hours? Believe it or not, many high-street estate agents are not open on weekends, which may not be suitable for you should you work during the week.
How Much Does An Estate Agent Cost? 
Every estate agent on the market will have a different price list or cost breakdown of how they are paid, but generally, you will find it is made up of anywhere between 0.75% and 5.0% plus VAT on top; this is called a percentage fee. The percentage comes from the agreed price of your home, but as we said, this does depend on the individual estate agent you use; they are all different. 
Do not forget you are in a position to negotiate the figure; Zoopla conducted a survey, which suggests the average ballpark figure for an estate agent is between 1% and 2% of your property's worth. 
You would need to have a conversation with your shortlisted choices to determine their fees and if they change if your home fits specific criteria, such as being valued at over £500,000. 
Consider Each Property Marketing Strategy
To make a completely informed decision on which of your shortlisted estate agents should be your final choice, you need to work through each of their marketing strategies to ensure they suit your needs. You must understand how each estate agent would approach the marketing of your home. 
Understanding each approach will help you find which one you are most comfortable with. To find this out, you can work through the following questions; 
What selling portals are you going to use? This refers to whether or not the estate agent will use platforms such as Rightmove, OnTheMarket or any other local alternatives they know of. 

Do they use local newspapers to help advertise the properties they have for sale? One central question to ask, especially if you are selling a property of stature, they will advertise in newspapers? 

Do they have a window display? Will your property be advertised, and if so, how long?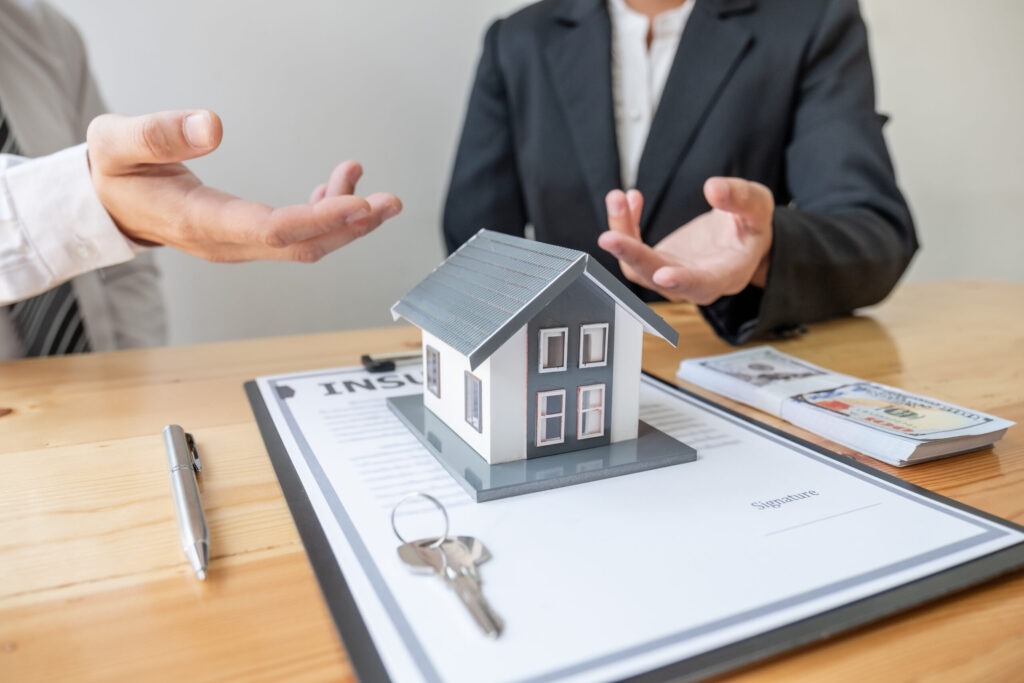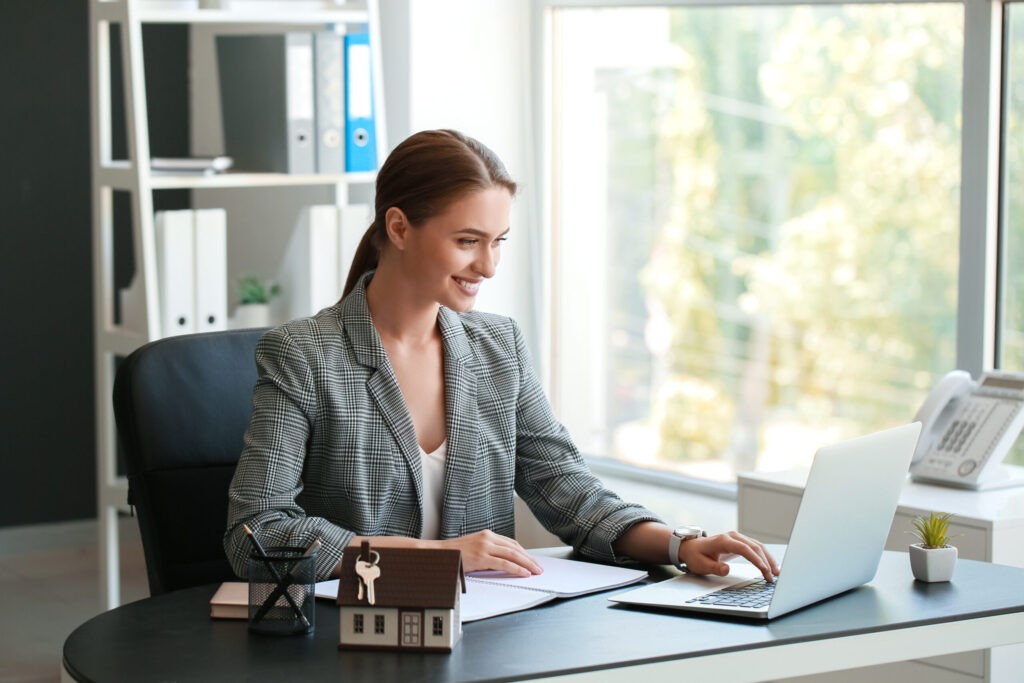 Find An Estate Agent That Sells Your Property Type Regularly 
This may seem like a backwards approach; you might be concerned that choosing an estate agent that sells the same type of property repeatedly means your listing may get lost in a pile, but it is the other way around! 
If you can find an estate agent that can sell your type of property and get the amount asked more often than not, this is the estate agent you should be looking to use. 
You have hit the jackpot if you find an estate agent that can keep a portfolio of clients looking for real estate and selling homes. Using sales data as your guide rather than relying on recommendations and reviews can work, but we recommend you spend a little more time researching the estate agent if that is your chosen route. 
Have You Checked Out Their Credentials? 
This is, without a doubt, one of the most significant considerations you need to make when searching for an estate agent; what credentials do they have? For an estate agent to be covered legally, they must be part of The Property Ombudsman Scheme; by being part of this government scheme, they can be investigated for independent complaints should any be made. 
You will also find that most estate agents are members of different trading bodies, meaning they must follow codes of conduct. Choosing an estate agent that is part of other governing bodies shows they are professionals who take their roles seriously. 
You will be able to conduct your research based on the shortlist you have built; all you will need is access to the internet and the estate agent's company name. 
Choosing The Best Estate Agent To Sell Your Home: Contact Miles Byron Today! 
Having been given all the information you need on how to find the right estate agents for you, you should now feel like you are ready to take a step toward selling your house. Having covered the need to shop around, research and speak to a range of estate agents, we feel you are now well-equipped to make the right decision based on your specific needs and the home you are trying to sell. 
If you want to speak directly with a team of estate agents, then all you need to do is pick up the phone; here at Miles Byron, we have specialised in offering estate agency services in Swindon for several years. During this time, we have built a strong relationship with all our clients and have become well-known in the industry. If you want to speak to one of our estate agents, pick up the phone today. We are always happy to help you in any way we can; with listings on Rightmove, we can help get your home sold as quickly as possible and even work with you to buy your dream home if you need us to. 
Choosing the right estate agent might seem impossible, but our team wants to make it as smooth as possible; choose Miles Byron today and sell your house fast. As part of the property Ombudsman and Residential People, we should be your first and only port of call if you need estate agents in Swindon.